Nation's space industry spreads its wings
Share - WeChat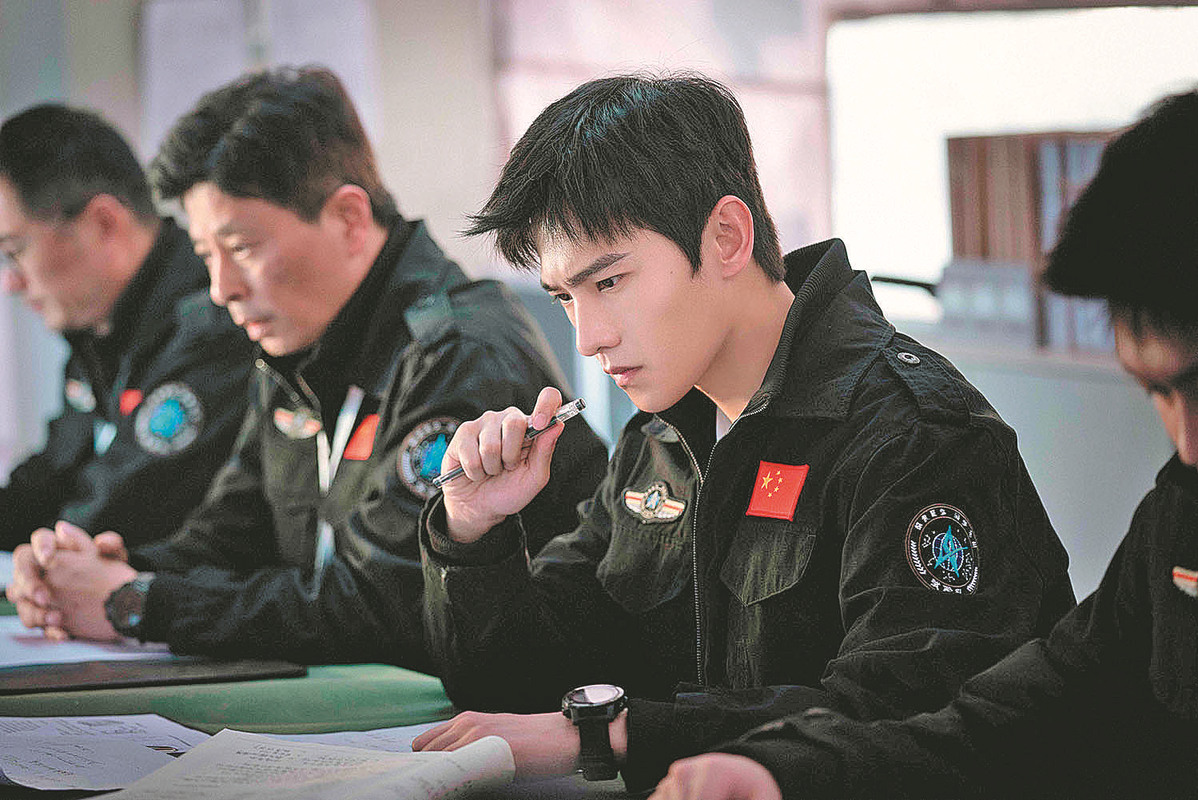 Blockbuster TV series part of efforts to broaden public's knowledge
Inputting "space engineer" on Chinese search engines usually leads to webpages and posts that recruit such professionals, discuss their incomes and career paths, or tell of their achievements.
However, such searches this summer produced different results-turning up countless media reports and micro blogs featuring the streamed television series You Are My Glory.
Based on a novel by Gu Man, the 32-episode blockbuster starring actor Yang Yang and Uygur superstar Dilraba Dilmurat tells the love story of a rising actress and her high school classmate who now works as an engineer at a State-owned space conglomerate.
Created by internet giant Tencent's production companies, the series premiered on the company's streaming platforms in late July and has generated more than 3.6 billion views, despite only being accessible to subscribers.
One of the country's biggest entertainment hits this year, it has become the most-viewed series on Tencent's streaming website and mobile device apps.
Although there have been many TV series about workers in the nation's space industry in recent years, You Are My Glory is widely believed by observers to be the most successful and recognized. According to leading market research company CCData, more than 30 percent of frequent online viewers streaming content from late July to late last month had watched the series. On Sina Weibo, nearly 1.5 billion posts mentioned the blockbuster.
Many viewers-a considerable number of them spouses of employees in China's space sector-said the series realistically depicts the work and lives of these employees, adding that they like the show because it helps them learn more about their loved ones' jobs.
Liang Sixuan, an office worker in Tianjin and wife of a space engineer at China Aerospace Science and Technology Corp, the country's leading space contractor, said, "I'm not joking, but I really don't know exactly what my husband does at his institute.
"When we first met five years ago, he told me he was working on some big projects closely related to the national interest, but he refused to tell me more about them, only saying that the nature of his job is classified.
"Since then, we have never discussed the details of his work, not only because they are secret, but also because as far as I know, his work relates to carrier rockets-and that is all about science, technology and engineering, which I don't understand," Liang said.
She added that she had always wanted to know more about China's space programs and the people behind them.
Then, in July, she read reports about You Are My Glory and quickly discovered the series.
"The series interests me, as it shows what it is like for the scientists, designers and engineers such as my husband who work for our nation's space programs," Liang said. "I made my husband watch two episodes that featured a lot of content about spacecraft research, and he told me some scenes were very like situations he has experienced."
Liang added that she and other wives often complain about their husbands' excessive overtime and insufficient attention to their families, but they have gradually come to understand more about the engineers' choices and career hopes.
"I'm not saying that we won't grumble anymore because of the series, but we truly want to thank the show's screenwriter, director and actors. Their work shows people the struggles, pursuits, sacrifices and happiness of those striving for our nation's space cause, and also helps bring them greater understanding and respect from the public, including family members such as myself," Liang added.
Zhang Jingyi, a freelance Beijing photographer specializing in work involving night sky and space missions and wife of a senior designer at China Aerospace Science and Industry Corp, said the TV series shows the real conditions of many space industry professionals, instead of reinforcing stereotypes about typical space engineers.
She added that the show has educated many young viewers about the country's space efforts.