Epic contest among Chinese divers on 10m platform in National Games
Share - WeChat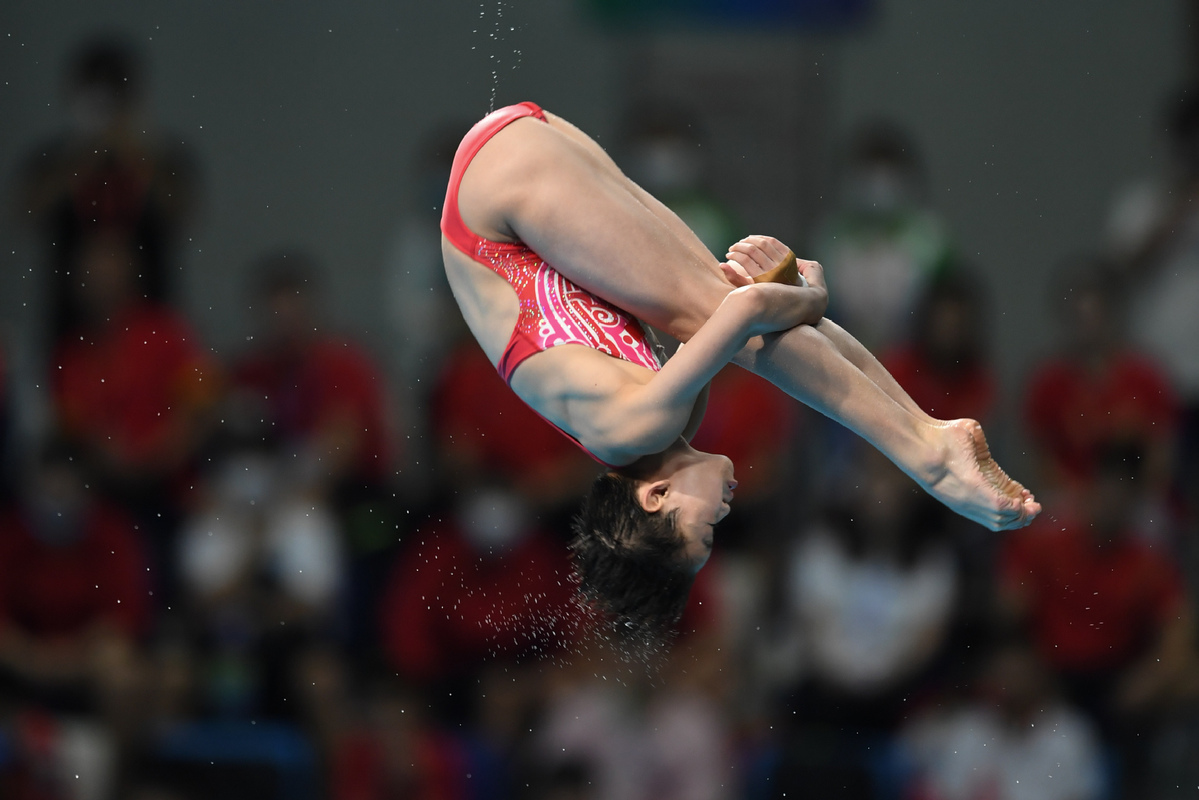 Quan Hongchan, the women's 10m platform diving gold medalist at the Tokyo Olympics, won the title in the same event at the Chinese National Games in Xi'an, Northwest China's Shaanxi province on Sunday.
Quan competed with Zhang Jiaqi and Chen Yuxi, who paired to win the women's 10m synchronized platform in Tokyo.
Quan and Chen shared 416.05 points in the semifinal. Chen was leading on 254.85 points after the first three dives while Quan was held back by nervousness.
But Quan regained her composure and completed the last two dives in an almost the perfect way before pocketing the gold with 419.25 points in her first National Games.