PGA hopeful Bai back on birdie trail
Share - WeChat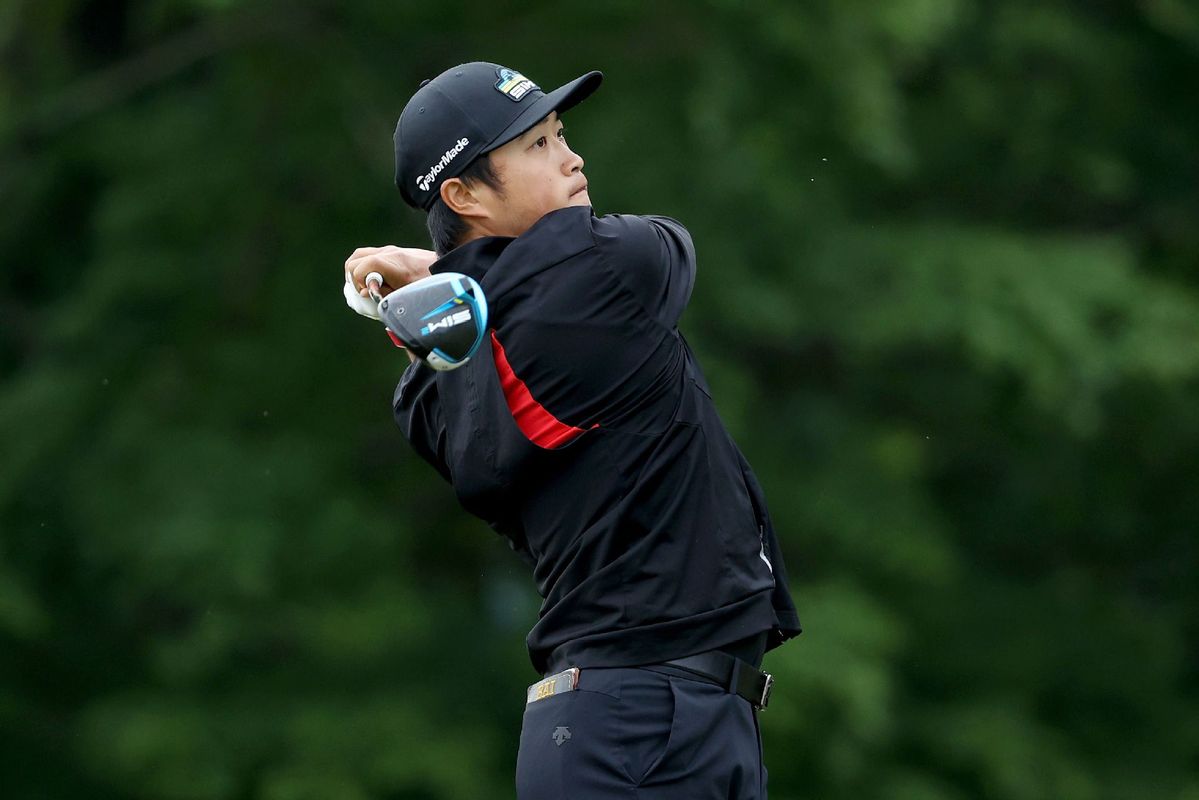 China's Bobby Bai Zhengkai has gone through the school of hard knocks on the Korn Ferry Tour, but it won't stop him from chasing his American dream.
The 23-year-old rising star is determined to keep his head down and persevere in the US in the hope of one day securing a PGA Tour card.
Bai has missed more cuts than he has made since making his debut on the Korn Ferry Tour last year. However, his dogged attitude saw him enjoy a breakthrough last month with a career-first top-10 finish at the Huntsville Championship in Alabama, where he placed sixth.
With renowned coach Sean Foley in his corner and aided by Holton Freeman, who occasionally acts as his caddie, Bai knows all too well that he needs to keep working hard to attain his goals.
"The Korn Ferry Tour is very challenging. Sometimes, the cut mark is even lower than on the PGA Tour. If you hit it long, you have an advantage and players compete to find the most birdies," said Bai.
"The golf course at the Huntsville Championship was more like the courses where I played tournaments in China, with narrow fairways, which is what I am good at."
Living in the US is nothing new for Bai as he spent a number of years playing in high school in Lake Mary, Florida, before attending the University of Central Florida, where he was the fourth-ranked player in the state in 2016.
Since turning professional two years ago, Bai has accumulated two victories, including the 2019 Foshan Open, which made him the first Chinese winner on the European Challenge Tour. He was also victorious at the Huangshan Championship on the PGA Tour Series China two years ago, which propelled him to the Korn Ferry Tour.
Currently ranked 123rd on the Korn Ferry Tour points list, Bai is pushing for a place in the top 75 by August to qualify for the playoffs, where 25 PGA Tour cards are on offer.
The top 25 players at the end of the regular season will also earn PGA Tour cards.
"I was not in good form before Huntsville due to my poor putting where I'm ranked around 100th. That's a disadvantage. I have focused on putting and chipping this year and I think my irons have improved. I aim to be in the top 75 and qualify for the playoffs," he said.
"I have discussed my problems with Sean and we're working on it. We have our own habits and Sean keeps the good parts and makes adjustments. He also helps with the mental approach, and shares examples of how top stars handle problems and how they react to some situations. I also appreciate Holton's support as he gives the day-to-day instructions."
Bai is close friends with fellow Chinese players Carl Yuan Yechun and Marty Dou Zecheng, who are also fighting hard to earn their PGA cards on the Korn Ferry Tour. The trio constantly encourage each other to excel, with Yuan currently positioned 25th in the tour rankings and Dou, who played one season on the PGA Tour, 36th.
"Carl came to America first and he then asked me to come. When I was in high school, I studied for half a day and practiced golf for the rest of the day with Carl. At that time, we didn't have any pressure. I am quite used to living in America now but I still prefer Chinese food. I look for Chinese food everywhere," said Bai, who picked up the sport when he was 6.
He idolizes current world No 1 and FedExCup champion Dustin Johnson, and hopes to one day line up alongside the long-hitting American on the PGA Tour.
"I think my style is more like DJ. I am good at driving, and my driving distances are OK," said Bai, who has averaged 312 yards (285 meters) off the tee so far this season.
"I admire DJ's attitude. He acts the same no matter if he is playing good or bad. My dream is to become a world top-10 player someday and win a major."
Bai, Dou and Yuan are all in the field for this week's Rex Hospital Open in Raleigh, North Carolina.